Here at FLOW Aquatics Swim School, we do our best to change lives in the water, but we also strive to make a difference within our community.
With the holiday season upon us, and with so many blessings of our own, we want to give back to those who have not been as fortunate this year. This is why we have decided to adopt two local families who need our help to have a memorable holiday season. Not only that, they would greatly benefit from some financial peace of mind in the months ahead. To do this, we are reaching out to you, our extended FLOW family (and friends) to help us provide them with some much-deserved support. 
Here is a brief background of one of the families we're helping this year:
• A single mother with a 4-year-old girl and 7-year-old boy have been homeless until last month. They were able to finally secure an apartment, but need assistance getting back on their feet with necessary household items and overall support. 
This is just one example of the families we are adopting this year. Any money these families have is barely covering their rent and other bills, so there is little remaining for other necessities, let alone an opportunity to celebrate even a modest holiday.  
Our goal is to raise a minimum of $5000 by December 19th to help these families cover their expenses through the holidays and give them a little breathing room for a month or two beyond. 
To help us achieve our goal, we have decided to incorporate a little friendly competition amongst our swim school staff. Each staff member has been designated a donation "tree". We will light each tree that reaches $350 in donations. However, the tree that reaches the goal donation amount first will win the competition. We invite you to join in the fun and donate to your favorite staff member! (All money raised will benefit the adopted families.)
Here is how you can help:
Donate money in one of two ways:
Visit our GoFundMe page at 

https://www.gofundme.com/flowaquatics

 and make your contribution there. (If you would like your donation to go towards your favorite staff member's tree, please put their name in the comments section.

Pick up a donation slip at the pool (we will put it on your card on file), then place your slip in your favorite staff member's stocking on the wall. 
Donate toys at the pool for the kids' gifts.
If you're interested in donating more than just toys, we have also put together a list of larger household items for the previously homeless family that has just found housing.
The family is looking for:
 Living room chairs and/or sofa
Washer/dryer (electric hookup)
Small entertainment center or table to put a tv on
Silverware
Two twin bed frames
The boy is 6 and is a size 1 shoe and a size 8 for clothes. The little girl is 4 and is a shoe size 10 and a size 7 for clothes.
If you do have any of these items that you want to donate please take a picture and email it to lessonevents@flowaquatics.com with the subject header: Attn: Kathie Fundraiser.   We will respond to you asap as to whether we still need the item(s)
We will be sharing our progress on our social media sites with the hashtag #SwimIntoLove. You can also receive updates by following us on Facebook, Twitter, and Instagram.
Let's make this a great holiday season for these families. With your help, we can! We invite you to join us in helping to be the change we want to see in the world. Please donate below.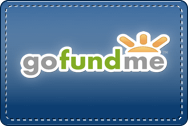 Until next time…
Happy FLOWing!!